Welcome to the SCA! Click here to get more information explaining who we are and what we do.
We practice Sunday  from 12:00pm until 3:30pm in Oxnard on the Keel Ave side of Via Marina Park.
Read our Newsletter
Read current and past issues of the Oak Leaf, the Shire newsletter.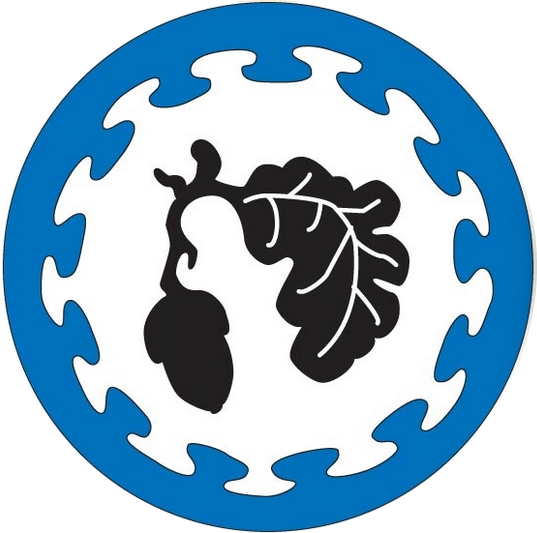 Darach Badge Blazon:
Argent, in pale an oak leaf fesswise reversed embowed conjoined to an acorn sable, a bordure nebuly azure.
About the Shire of Darach:
Darach Shire is a part of the Kingdom of Caid, one of the major "kingdoms" of the SCA. The SCA (or Society for Creative Anachronism) is a non-profit organization dedicated to learning about the medieval time period in our history. We follow research and re-creation of pre-seventeenth century skills, arts, combat, and culture.
The shire hosts up to an average of 1-10 or more meetings, workshops (such as cooking, herbal, textiles, or woodworking), and practices a month, and between 3-5 major events a year.