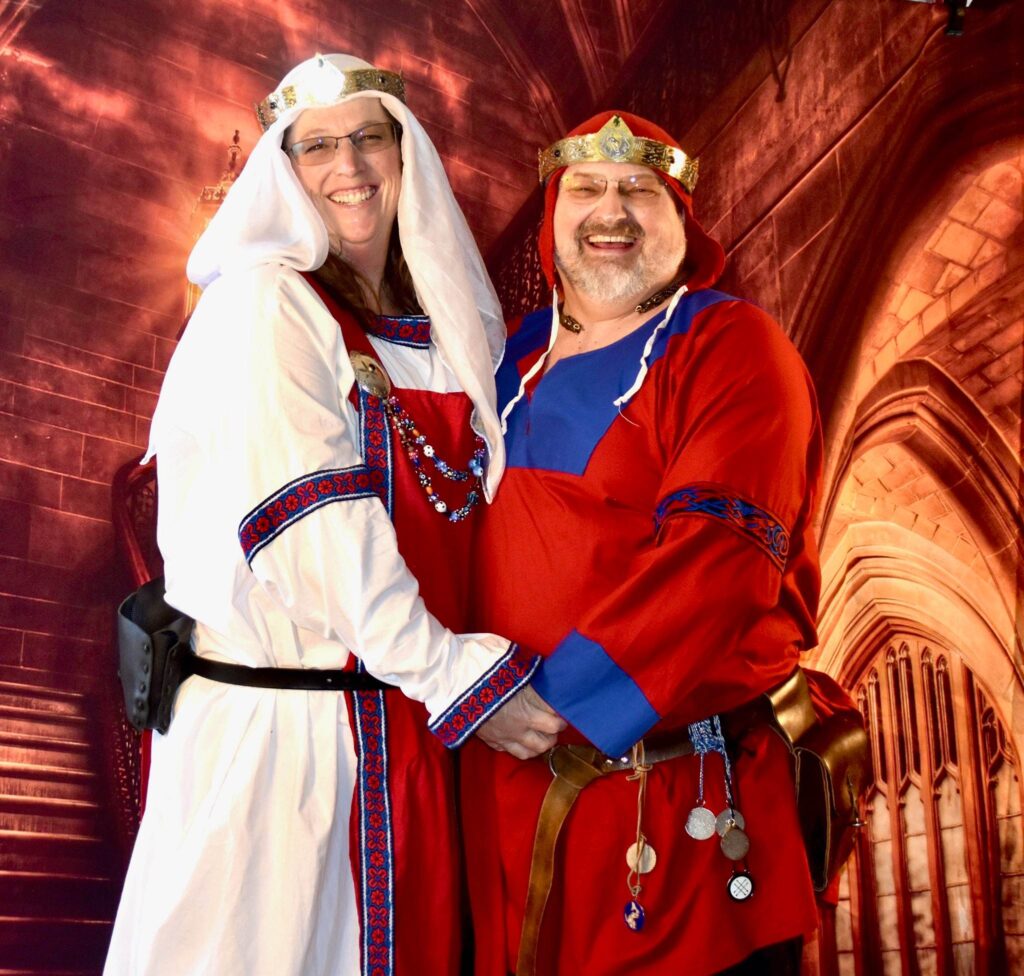 Arms: Argent, in pale a grenade gules and two battle axes in saltire sable, a chief dovetailed gules.
Likes: nearly all culinary cuisines (see dislikes below). Moderately spicy foods, nearly all fruits, seafood, cheese, MEATS, new things, swords, knives, martial weaponry, gaming dice, gaming sets
Dislikes: peanut butter (even the scent makes him gag), broccoli, asparagus, brussel sprouts, blue cheese, raw tomatoes, most cooked greens, eggplant, turnips, beets, insects as a culinary item, snails, salad that looks like grass clippings, drama
Allergies/Sensitivities: rosemary, cigarette smoke (including lingering), vape smoke (direct exposure)
Arms: Ermine, a lozenge azure and a chief embattled gules.
Likes: peanut butter, any craft items, honey, beeswax, beef jerky, asking questions to learn more
Dislikes: spicy items
Allergies/Sensitivities: Cats, horses, dogs, oak tree pollen